Teachers
---
Kristy Grainger
BCCG Teacher
Kristy Grainger received her Bachelor of Education from the University of Windsor; and has recently returned from teaching ESL students overseas. During her time abroad, she spent several years in as an instructor at Yonsei University in Korea before heading to Brunei where she focused on teaching to the Cambridge IGCSE and O Level Reading and Writing Examinations. Kristy fully understands the difficulties of settling into a foreign country and culture and hopes she can be a guiding hand for students as they adjust to life in Canada.
Michael Zibauer
BCCG Teacher
Mr. Michael Zibauer is the Economics/Planning 10 teacher at VIC. He enjoys exercising, writing, and studying new and exciting things. He went to the University of British Columbia studying Economics, English and Educational Studies. He worked overseas for a number of years as a teacher travelling to China, Malaysia, Singapore, Thailand and Borneo.
Anatoly Demch
BCCG Teacher
Anatoly has the highest academic degree in Mathematics and Physics. He has been teaching for almost forty years in universities, colleges, and schools. He worked in China for 3 years. Many of his students are winners of Canadian math competitions. He likes to teach and he is happy working with children. Students call him Dr.D.
Bruce Schei
ESL Teacher
Mr. Bruce Schei has been an EFL/ESL/EAP educator for over seven years. His love for students and enthusiasm for education often compel students to do better and get positive academic results. Mr. Schei specializes in curriculum development and implementation of the latest educational practice to constantly tailor the instruction to the students' current needs. His experience with students at VIC has been positive and he hopes to continue making more happier and better students. Mr. Bruce Schei holds a Master's degree in Education with specialization in Teaching English Language Learners from Walden University (Minnesota) and a Bachelor's degree in Language and Literature from Concordia University (Quebec).
Staff
---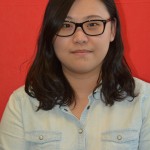 Lesley Yu
INTERNATIONAL EDUCATION RECRUITER AND COUNSELLOR
Lesley is an International Education Counsellor and Recruiter at VIC. She received her Bachelor of Business Administration degree from the University of Winnipeg. She worked at a marketing research company before moving to Vancouver to work for an international education agency as an International Business Relationship Officer. She is able to speak English, Mandarin, Cantonese, and little Japanese. She is always happy to help and support students in achieving their goals.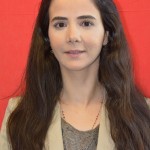 Rita Boustani
Academic Counsellor
Rita received her Bachelor Degree in Arts and Social Sciences, with a major in psychology and a minor in counselling from Simon Fraser University. Over the past years and after getting her TESL certificate, Rita has gained extensive experience working with international students of all ages both locally and abroad. With her good interpersonal skills, Rita is passionate about working with students and assisting them individually to develop their self-confidence. Her passion as a student counselor is to support and mentor international students in achieving their academic goals and leaving a positive impact in their life.
Meena Wang
Accounting Officer
Meena Wang is the Accounting Officer at Vancouver International College. She received a degree in accounting at Anhui University of Finance and Economics and a diploma in accounting at Kwantlen Polytechnic University. Meena worked at an accounting firm in Beijing before she moved to Canada. Meena is happy to provide financial services to all the students and staffs at VIC.
Beijing Office Staff
---